Leave of absence for Clarence-Rockland Mayor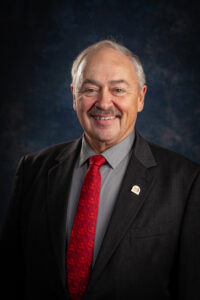 The mayor of the City of Clarence-Rockland, Mr. Guy Desjardins, has taken a leave of absence due to health reasons starting Tuesday 22nd of June. 
During the City's Municipal Council meeting on Monday June 21, Clarence-Rockland Councilors confirmed that Mr. Desjardins, who has been the local mayor since 2014, would be taking a 3-month leave of absence. 
The duties of Mayor Desjardins, who has previously spoken about being diagnosed with Stage 4 cancer last year, will be undertaken by Councilor for Ward 7 (Hammond), Mr. Michel Levert.
Mr. Levert takes on the role of mayor pro tempore, also known as "pro-mayor", until either Mr. Desjardins' return or the Councilor for Hammond's turn is over and Councilor Diane Choinière (Ward 8, Bourget) assumes the responsibilities.
The whole team at TVC22 wish the Mayor the best of health and a speedy recovery.