Boat launches open in Clarence-Rockland in time for May-long weekend
The City of Clarence-Rockland confirmed today that municipal boat launches will open on Saturday 22nd May following the latest provincial announcement.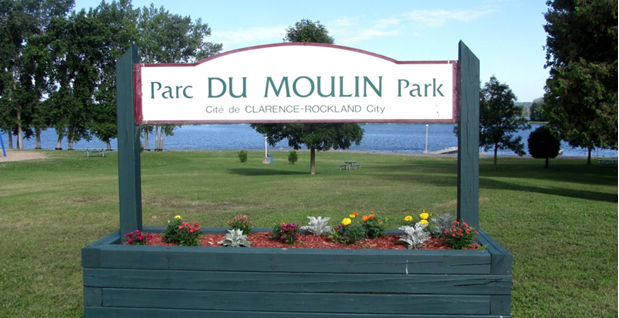 Dr. Paul Roumeliotis, Medical Officer for the Eastern Ontario Health Unit, gave the region the green light on Thursday afternoon after Premier Ford stated that "people are going to be able to launch their boats" during his announcement earlier that day.
Speaking during the EOHU press conference Dr. Roumeliotis said, "this is a question that we've had. The fact that boat and watercraft launches are now included, means that they were closed before."Anyway, it's clear that as of this weekend boat and watercraft launches will be open."
In a press release on Friday afternoon the City of Clarence-Rockland confirmed that some outdoor park amenities would reopen, including boat launches, skateparks and splash pads.
The interpretation of "Marinas" had caused controversy over the past couple of weeks as it was not clear if boat launches were allowed to open, with one Ministry spokesperson saying they could be.
"I've asked the ministry four times whether boat launches are going to open and we have not got a response," said Dr. Roumelitotis when TVC22 asked for clarification on Monday 17th May.
"That's why in the interim we said we will treat them as marinas, and I'm still trying to get a response and interpretation by the ministry."
Later on Monday night the same question was asked during Clarence-Rockland's municipal council meeting, as councilors asked for more consistency when it comes to the rules.
"It's a 'stay-at-home' but if you want to protest it's ok. It's a 'stay-at-home' but if you want to do this it's ok. But if you want to have a chat with your neighbour on your front lawn or sit in a chair then a bylaw is called," expressed Councilor Mario Zanth.
"I understand what we're going through, I'm fully on board but we have to understand that people are frustrated with the lack of consistency between municipalities."
During the meeting it was mentioned that the boat launch in Wendover was open but TVC22 spoke to Mr. Ken St-Denis, the Director of Parks and Recreation for the Townships of Alfred-Plantagenet, who confirmed they were following the EOHU's recommendations.
"Our boat launches and Lefaivre Marina are closed in relation with the Stay-at-home order from the province, we have signage in place," he stated
"We do not obstruct the launches in case of emergency for our fire department. People have the responsibility to follow the province's rules and are not supposed to go out on the river because it does not represent an essential displacement."
Change in restrictions causes confusion
During Thursday's press conference Premier Doug Ford informed the public that golf courses, tennis courts and other such activities are now permitted with groups of 5 people (from different households) now allowed to gather too.
These changes have caused some confusion as the "stay-at-home" order hasn't been lifted and TVC22 asked Dr. Roumeliotis to clarify the rules in place as of Saturday morning.
"That's what the dilemma was when they were contemplating on opening up outdoor amenities," EOHU's Medical Officer explained.
"It's a stay at home order, unless you need to go out for food, exercise, and those types of things. And I think they had no choice but to add the 5 [person] gatherings because sometimes you can't avoid it in those settings.
"The bottom line is go outdoors, go local, but stay inside if you can."
Further restrictions will be eased when "Step 1" of the Provincial Government's reopening plan is introduced on the 14th of June.
TVC22